Top Links from Issue #116
This issue was published on November 17, 2020
In this issue, we've got even more pre:Invent announcements, we welcome some new heroes, and we sing happy birthday to a very influential six-year-old. Read the full issue...
---
Most Popular Links
Below are the most popular links from Issue #116 as chosen by our Off-by-none email subscribers. Sign up for the newsletter and help choose the most popular links each week!
Honorable Mentions
There are so many great blog posts, tutorials, use cases, and more shared each week by the #serverless community, that picking just a few to feature is really hard. So here are some other honorable mentions chosen by our readers.
Serverless, Microservices, or Monolith: Choosing Back End Architecture for Your Startup by LeanyLabs
The most significant contributor to the project's complexity and scalability is its back end architecture. You must consider many factors, including estimated load, deployment type, team size, and experience, to make the best decision.
A Case for Event Batching in Amazon EventBridge by Sheen Brisals
An event is something of importance that happens at a certain point in time. It is unique. It is singular. In technical speak, an event carries information that has the potential to influence one or more applications. Here are a few sample events.
Local Development Is Dying 💀 - And It's for the Better
Serverless infrastructure is changing the way we architect applications and it's also changing the way we code and work as developers. The development is moving away from our laptop and into the cloud. It's the start of cloud-native development.
Want more serverless goodness?
Check out the full version of
Issue #116
and
sign up
for the newsletter so you never miss great serverless content from the community. If you want to hear conversations with the top serverless experts, be sure to check out the
Serverless Chats Podcast
.
Sign up for the Newsletter
Stay up to date on using serverless to build modern applications in the cloud. Get insights from experts, product releases, industry happenings, tutorials and much more, every week!
This Week's Sponsors
Check out all our amazing sponsors and find out how you can sponsor an issue.
About the Author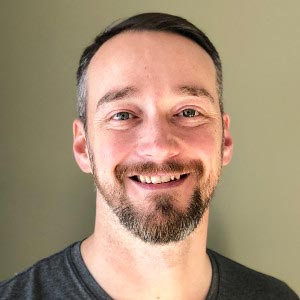 Jeremy is an AWS Serverless Hero that has a soft spot for helping people solve problems using serverless, and frequently consults with companies and developers transitioning away from the traditional "server-full" approach. You can find him ranting about serverless on Twitter, in several forums and Slack groups, the Serverless Chats podcast, and at (virtual) conferences around the world.
Nominate a Serverless Star
Off-by-none is committed to celebrating the diversity of the serverless community and recognizing the people who make it awesome. If you know of someone doing amazing things with serverless, please nominate them to be a Serverless Star ⭐️!