Top Links from Issue #148
This issue was published on June 29, 2021
In this issue, Serverless Chats gets a new co-host, AWS launches a crusade against software bugs, and we get a free masterclass in developer relations. Read the full issue...
---
Most Popular Links
Below are the most popular links from Issue #148 as chosen by our Off-by-none email subscribers. Sign up for the newsletter and help choose the most popular links each week!
Honorable Mentions
There are so many great blog posts, tutorials, use cases, and more shared each week by the #serverless community, that picking just a few to feature is really hard. So here are some other honorable mentions chosen by our readers.
8 Cloud Computing Trends to Watch in 2021 by Pete McCain
Cloud computing has grown exponentially in the past decade and is not about to stop. As predicted by Forrester's research, the global public cloud infrastructure will grow 35% in 2021, many thanks to the pandemic.
Create a serverless website on AWS with Serverless plugins by work
The Serverless Framework allows us to create serverless websites. These websites use the S3, CloudFront, Route 53, and Certificate Manager AWS services. We can set up all four on AWS using Serverless plugins. A serverless website is a website that runs without a server.
AWS AppSync 101 by Software Engineer
AWS AppSync has been one of the powerful integration service for Front-end and AWS serverless backend. The modern day applications which are developed in domains such as Chat, IoT, Mobile apps, Web apps choose AppSync over AWS API Gateway.
Want more serverless goodness?
Check out the full version of
Issue #148
and
sign up
for the newsletter so you never miss great serverless content from the community. If you want to hear conversations with the top serverless experts, be sure to check out the
Serverless Chats Podcast
.
Sign up for the Newsletter
Stay up to date on using serverless to build modern applications in the cloud. Get insights from experts, product releases, industry happenings, tutorials and much more, every week!
This Week's Sponsors
Check out all our amazing sponsors and find out how you can sponsor an issue.
About the Author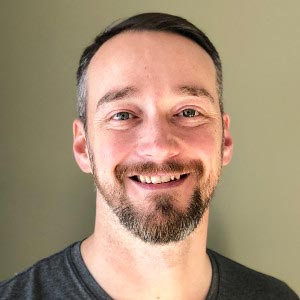 Jeremy is the GM of Serverless Cloud at Serverless, Inc. and an AWS Serverless Hero that has a soft spot for helping people solve problems using serverless. He frequently consults with companies and developers transitioning away from the traditional "server-full" approach. You can find him ranting about serverless on Twitter, in several forums and Slack groups, hosting the Serverless Chats podcast, and at (virtual) conferences around the world.
Nominate a Serverless Star
Off-by-none is committed to celebrating the diversity of the serverless community and recognizing the people who make it awesome. If you know of someone doing amazing things with serverless, please nominate them to be a Serverless Star ⭐️!