Top Links from Issue #155
This issue was published on September 14, 2021
In this issue, we map the inevitability of serverless, IBM dreams of serverless quantum computing, and Elastic gets what they asked for. Read the full issue...
---
Most Popular Links
Below are the most popular links from Issue #155 as chosen by our Off-by-none email subscribers. Sign up for the newsletter and help choose the most popular links each week!
Honorable Mentions
There are so many great blog posts, tutorials, use cases, and more shared each week by the #serverless community, that picking just a few to feature is really hard. So here are some other honorable mentions chosen by our readers.
Forget a server — bring your static website to life with AWS S3, Lambda, and API Gateway by Jullio
Keep in mind, a website will almost always need some sort of functional component. Whether it be a contact form or feedback prompt, this functionality is crucial to nearly every business website. In a traditional sense, this would require spinning up a server.
"Decided I wanted to prototype out an app idea tonight. An hour later and I haven't even started writing because jfc why is dev so f**king complicated now" ~ Mike Julian by Mike Julian
Decided I wanted to prototype out an app idea tonight. An hour later and I haven't even started writing because jfc why is dev so fucking complicated now
Building well-architected serverless applications: Optimizing application costs
This series of blog posts uses the AWS Well-Architected Tool with the Serverless Lens to help customers build and operate applications using best practices. In each post, I address the serverless-specific questions identified by the Serverless Lens along with the recommended best practices.
Want more serverless goodness?
Check out the full version of
Issue #155
and
sign up
for the newsletter so you never miss great serverless content from the community. If you want to hear conversations with the top serverless experts, be sure to check out the
Serverless Chats Podcast
.
Sign up for the Newsletter
Stay up to date on using serverless to build modern applications in the cloud. Get insights from experts, product releases, industry happenings, tutorials and much more, every week!
This Week's Sponsors
Check out all our amazing sponsors and find out how you can sponsor an issue.
About the Author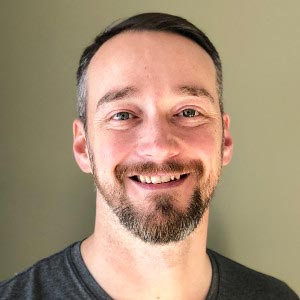 Jeremy is the GM of Serverless Cloud at Serverless, Inc. and an AWS Serverless Hero that has a soft spot for helping people solve problems using serverless. He frequently consults with companies and developers transitioning away from the traditional "server-full" approach. You can find him ranting about serverless on Twitter, in several forums and Slack groups, hosting the Serverless Chats podcast, and at (virtual) conferences around the world.
Nominate a Serverless Star
Off-by-none is committed to celebrating the diversity of the serverless community and recognizing the people who make it awesome. If you know of someone doing amazing things with serverless, please nominate them to be a Serverless Star ⭐️!